How to Choose a Professional Chef Knife To Make Dinner Prep Easy
A good professional knife set includes the knives you'll use most in the kitchen.   If you don't have a good-quality sharp knife (or three or four) in your kitchen, there's a good chance you're not enjoying cooking nearly...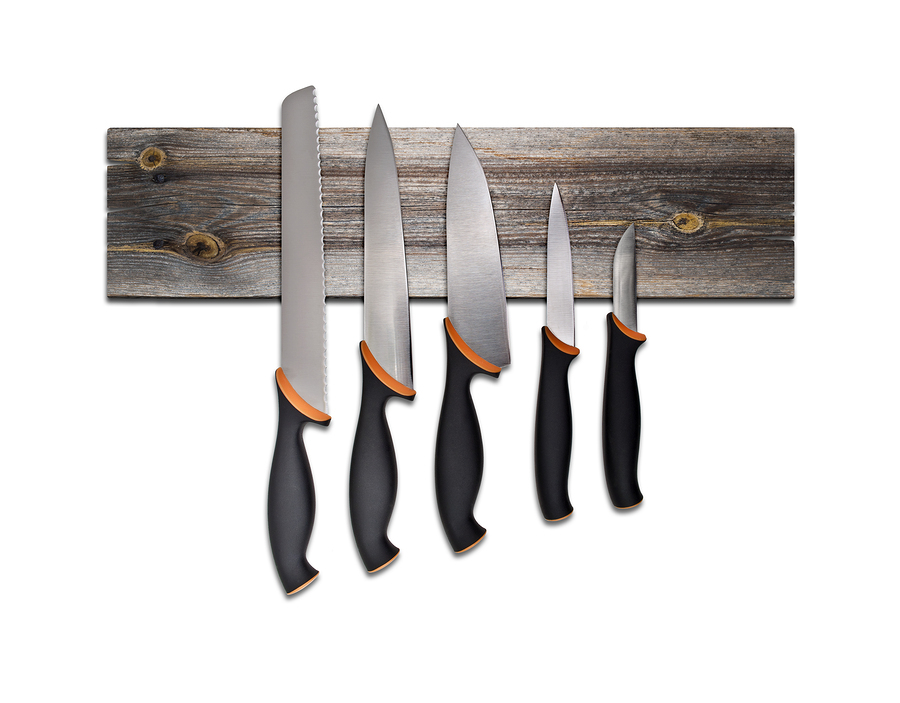 If you don't have a good-quality sharp knife (or three or four) in your kitchen, there's a good chance you're not enjoying cooking nearly as much as you could. Nothing compares to holding the perfect knife in your hand as you slice, dice, mince, and chop your way through dinner prep. A good professional knife set - that includes the most useful knives from a large chef's knife to a small paring knife and everything in between - makes every kitchen task easier and more enjoyable. That's why purchasing a professional knife set is one of the best investment you can make in your home cooking career.
Which Knives Do You Really Need?
There are knives that every home cook should own because with them you can do just about anything you might possibly want to do in the kitchen. Brendan McDermott, chef-instructor and resident knife skills expert at New York's Institute of Culinary Education gave Kelly Senyei a rundown on the four essential knives he believes every cook should have for her Epicurious article "The Four Kitchen Knives Every Home Cook Should Own." A few bonus knives can round out a set nicely.
"Most essential," says McDermott, "is a chef's knife; that's the one you really want to focus on." A standard 8- or 10-inch chef's knife is the most versatile knife you can buy, since it works for slicing, dicing, chopping, and mincing. But if you're peeling an apple or trimming the roots off of radishes, a 3- or 4-inch paring knife will provide the precision you need.
A carving knife has a long, thin blade that is ideal for slicing cooked meat, poultry, or fish. A serrated bread knife has sharp teeth that easily cut through soft bread. They also make this knife good for slicing delicate foods like tomatoes. A narrow-bladed boning knife allows precise control when cutting meat off of bone. Kitchen shears (scissors) come in handy for everything from mincing herbs to trimming pastry dough or cutting twine.
Choose a knife set that includes these essential pieces, as well as a honing rod for keeping your blade edges in good shape, and you'll be all set.
How to Choose
Every cook uses their knives differently and will have different likes and dislikes in handles, blade shapes and sizes, and other features. As in other areas of life, perfection is in the eye of the beholder. The way the knife feels in your hand is important. The handle should feel comfortable and the blade and handle should be balanced. But while choosing the exact brand and style of knife that suits you is a matter of individual taste, there are certain features that are common to all of the best quality knives. Knowing what to look for will help you choose the best knives for your money.
The highest quality knives have a "full tang." In other words, the metal piece that makes up the blade stretches the whole length of the handle. Because it is all one piece, a full tang makes a knife extremely durable. But partial-tang knives can also be durable enough to serve you well as a day-to-day kitchen knife, and might save you a bit of money.
It used to be that forged blades - those pounded from a single piece of steel - were superior in quality than blades that were stamped - cut out of a sheet of steel. But advances in knife-making technology and the quality of steel available have made it possible to make stamped knives - which have the advantage of being lighter weight - that can go head-to-head with their forged peers. The new stamped knives are cut made from high-alloy steel, are precisely ground, and have edge finishes that put them on par with forged knives. The best knives are made of high-carbon steel - which is extremely durable and maintains its edge well - combined with an alloy like chromium that keeps it from becoming pitted or discolored. As long as the knife is made with "high-carbon steel," you can rest assured that it is of decent quality.
To find the perfect professional knife set for your kitchen, browse our kitchen knives.